Dallas 2021
IGSOSANA 14th Annual Convention | September 2-5, 2021
STEM @ IGS
Exposing students to Science, Technology, Engineering and Mathematics (STEM) and giving them opportunities to explore STEM-related concepts and develop a passion for it. Sponsored by IGSOSANA.
Arise, All Sons
Sing praises to the Lord; And shout for joy with one accord; All Boys from far and near; Remember now the glorious days; At Oke-Are's gates; Whence we came and first sang our praise; Deo et Patriae..
Excellence Capital Campaign
When you become a dues paying member, you are identifying yourself as a proud Grammarian who has a stake in the school's future.
You'll stand out and look classy at the same time with this navy blue and gold-striped attire. Custom designed. Perfect fit for any fan who loves IGS
When you become a dues paying member, you are identifying yourself as a proud Grammarian who has a stake in the school's future.
Your financial donation can make the biggest and most immediate impact to the current needs, enriching and empowering our Alma Mater. 
Arise All Sons of the Mountaineer
Welcome to the official website of the North American (USA, Canada, Mexico, West Indies) chapter of Ibadan Grammar School Old Students Association. 
The mission of the Ibadan Grammar School Old Students Association of North America is to foster a lifelong relationship between our Alma mater
and its old students. IGSOSANA is made up of old students who make a difference every day. You can find them in industry as entrepreneurs, 
technologists, medical doctors, social workers, nurses and in a multitude of other occupations. All IGS old students living in any part of 
North America are invited to get involved and become a registered member of our Alumni Association.
We have several activities going on through the year. Keep up to date with our latest news, programs and events.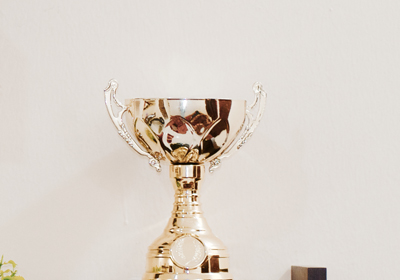 Prize-Giving Day
IGSOSANA gave a total of N250,000 at the
recently held prize-giving day...
Connecting to the World
Finally, IGS is about to get on the Information Super Highway, thanks to...
Jonathan French Awards
Dr. Jonathan Akin French exemplifies the
dedication to high academic achievements...
Quest Towards a Center of Excellence.
Leverage Technology – Open the School Community to plethora of information and knowledge resource. 
Leverage Old Students' Network – Spreading & Sharing the Tasks.
Incorporate Elements of Sustainability.
Old students are making a difference every day
Membership is one of the simplest, most meaningful and most affordable ways to give back to our School.
"Restoring the old glory of Ibadan Grammar School. We exist to serve our Alma mater by focusing on their immediate needs and delivering excellent programs and services for the benefit of the students and staff. "
"We work together as a team. We care for each other. We bring the best of ourselves with integrity to IGSOSANA. We support one another for the good of our Alma mater by always doing the right thing and taking risk seriously and managing it prudently. "
"As a shining light and example to other IGSOSA chapters, we are committed to providing high-quality programs; always challenging ourselves to improve our processes and procedures. Our aim is to be proud of everything we do."
The association is managed by a board of dedicated volunteer from all walks of life who are old students.
Their goal is to offer our alumni a focal point of support, event coordination and benefits.